May 10, 2012 - Oklahoma Lefty Blogspot
Oklahoma Lefty 5-10-12
Album Review: The Damaged Hearing Sessions
Title:  The Damaged Hearing Sessions (BandCamp)

  Artist:  Christophe Murdock (Blog, Facebook, Twitter, BandCamp,ReverbNation, Last.fm, Google+)

 Shawnee, OK's hardcore troubadour has returned with his latest album The Damaged Hearing Sessions.  The double record was recorded live in the studios of KRFC in Fort Collins, CO by former Okie Lewis Fowler and includes one disc of originals and one of covers.  The record is a simple one—Christophe with his acoustic guitar—but the result is a dark and brooding collection that touches on everything from love to suicide to life on the road to drinking to death (and covers of classics by the likes of Husker Du and Social Distortion, among others). 

 With The Damaged Hearing Sessions, Christophe has again done what he does so well and produced an album of dark outlaw country songs that conjure images and moods of the classic country of Merle Haggard and Waylon Jennings and the classic horror films of the 1950s.  If you like your country dark and at times scary, then Christophe Murdock is your man.
- Dave Brown

March 21, 2012 - Oklahoma Gazette
Oklahoma Gazette 3-21-12
LIFE
When it comes to solid songwriters, the Lonesome Troubadour Festival has so many on the lineup, it can't fit them all into one day. On Saturday and Sunday, the second annual event will rock The Hidden Castle, 1309 S.W. 24th Ave. in Norman.
On the bill are Ali Harter pictured, Ryan Lawson, John Moreland, Bloody Ol' Mule, Brad Fielder, The Calamity Cubes, The Harmed Brothers, The Runaway Roses, Tom VandenAvond, Soda Gardocki, Drew Peterson, Matthew Hart, Chad Wiles, Brady Perl, Brian Dacus, Mary Ann Dacus, Joe Baxter, David Goad, John Brakefield, Katie Kaos Stephens, Father Phil, Tim Bays, Jeremy Johnson, Jay Vick, Cristophe, Nathan Lofties, Robert Spencer, Cody Ingram, John Lawson and Doc Slither's Snake Oil Salvation.
Tickets are $10 in advance for both days, or $10 at the door for each day. For more information, visit facebook.com/lonesometroubadourfest. —Gazette staff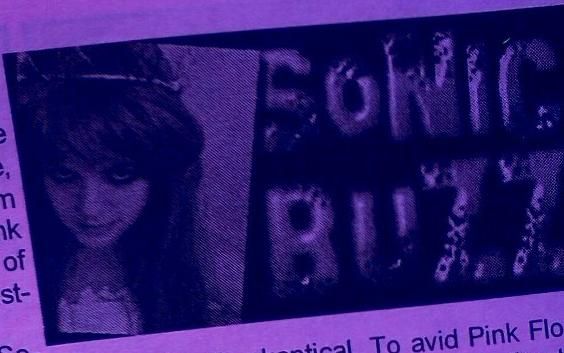 January 13, 2012 - The Norman Weekender
The Norman Weekender 1-13-12
 The Prairie Fire was mentioned in the Jan. 13th edition of The Norman Weekenderin Kymnh Bastian's column 'Sonic Buzz'. Be sure to pick up a copy at a local Norman retailer. Following is the portion with The Prairie Fire.

 "If you're around Campus Corner on Friday the 13th you should stop in to Othello's off Buchanan to see Christophe and The Prairie Fire with The Local Martyrs. Christophe and The Prairie Fire is a favorite local staple around Norman and features some hot pickin' and sincere song writing and craftsmanship. Christophe Murdock towers tall and billows deep over the guitar, standup bass and mandolin. Go see what all the fuss is about. This Friday at 9:30 PM." Kymnh Bastian 'Sonic Buzz' The Norman Weekender