January 19, 2009 - Midnight Calling E-Zine
Midnight Calling 1-19-09
Christophe
MC: When you started recording again after Mockingbird Lane, was it sort of a "dark night of the soul" type thing or did you simply decide to get back into it?
C: I had slowed writing and recording to an almost stand-still after I had moved back to my hometown and hooked up with my now "ex". Spent all my time working and dealing with the insanity of that relationship. My desire to make music was kind of curbed from all that I was going through. After her and I split I started kicking it with a few of my old friends and playing a little music to waste time down at the old Main Street Store. I just started putting what I was going through into the music. I wrote a handful of tunes through the end of '07 and that is what I recorded for "The Life Of An Outlaw".
MC: Some of your work sounds along the lines of Nick Cave or even a bit of Leonard Cohen: quite dark, yet basically very straightforward, too. This is refreshing after listening to a lot of bands who seem to have taken being cryptic a bit too far. I love allegorical works, but I believe that there still has to be something the listener can relate to. What is your philosophy or methodology on composing lyrics?
C: Never really had a method. I sit down and write down what comes out as it comes out. I just let my soul speak. Sometimes it hides behind things… but usually it just opens up and speaks the truth. A lot of things I write about I don't really think about or even realize myself until after it's written… It's mys soul speaking to me so I can work it out.
MC: You had mentioned that your music is a blend of country/punk/death-rock. To some viewers this may seem like a strange combination. But I see the new cowpunk/honkytonk scene (what I term New Outlaw Country) as being much like the original Deathrock and early Deathrock revival scenes, i.e. very DIY and anti-commercialism; far outside the mainstream; with fans and performers being pretty close knit. I also see similarities between the very frank attitudes and camaraderie of both.  What are your thoughts?
C: I totally agree. When I first started doing this, back before the Mockingbird days, a lot of people really didn't get it and wouldn't listen… but over the years the scene has really expanded and a lot of people are getting back to the roots. Everyone in the scene seems to be real open and honest. It's just real folks being real. Times have changed and it's time for all this crass commercialism to go to the wayside.
MC: Who are some of your favorite country punk and horrorpunk performers?
C: Shit… Hank III obviously. Joey Allcorn. My buddy Danny Trashville. Cancerslug. Ghosts Run Wild. Gabe Zander. Gotham Road. Wayne Hancock. I dunno… that's just a few…
MC: You recently produced some tracks for Fear The Dead radio. Where are they located? Has their comp been released, and were you included?
C: I did a song called "Fear The Dead" that I wrote everything for. Sang and performed all of the parts except the drums. Blizzard recorded those for me. People that like my horror-punk stuff should dig it. As far as I know it's not released yet, but they are going to use it on the compilation when they release it. If it doesn't come out I'll put it out on something. It's a fun song… I'd hate for it to go to waste.
MC: Tell us about your new albums "The Life of an Outlaw" and "Ten Necromantic Classics". How can fans get your music?
MC: "The Life Of An Outlaw" is a live demo I recorded in Oregon at the begining of '08. All the songs I wrote the last couple months of '07. This one is limied to 100 copies and numbered. You can order them from me $10 postage paid through the MySpace or send me a money order too: Christophe, P.O.Box 3084, Shawnee, OK, 74802.
C: "Ten Necromantic Classics" is a split I did with Thomas Gun (http://www. myspace. com/thomasgun), guitarist for The Necrophilicons and Nuke & The Living Dead. We decided to do an acoustic album of horror-punk songs to release for Halloween. You can listen to that and download it from my site or from ReverbNation. (http://www. reverbnation. com/tennecromanticclassics)
MC: What are some of your upcoming projects? Where will you be playing in the near future?
C: Right now things are up in the air. Been working my ass off because I hope to get the hearse ready for a show in Oklahoma in May. I have to rebuild the engine and hope to strip, repaint and revinyl it too before then. So I have not been working as much on my music and art as I would like too. I'll be throwing down some bass lines for the 8 Bit Heretic stuff soon, so those should be online when I do… I just need to give myself a few days off to work on it. Joe D (www. myspace. com/thecultofjoed)has been playing lead for me lately so I'm sure we'll try to set something up. Most likely around Oklahoma 'til I get the hearse ready.
MC: It seems like that once an "underground" scene gains a certain level of success and exposure; it turns into the same sort of rank commercialism that it originally stood against. Do you think there is any way to avoid this process?
C: No. If something is doing well, the suits will try to copy it. If they can't copy it they will find people and wave money under thier nose to exploit it. History repeats itself. Always has, always will.
MC: Is there anything else you would like to add? Thanks so much for the interview!
C: Just for everyone to check out the site!  Stop by every month to hear different recordings. Drop me a line, let me know what you think or of you want me to play in your area. If enough people want me somewhere and will set it up, I'll hitch a ride or hop a bus and come play. Buy my cd's so I can afford to press new ones.
http://www. myspace. com/hardcoreokieboy

January 4, 2009 - DAMAGED Hearing Blogspot
DAMAGED Hearing 1-4-09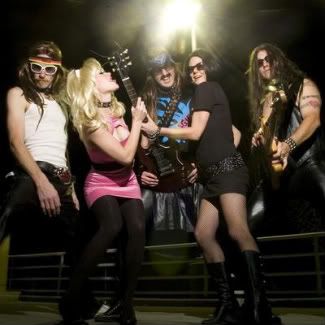 20. Umlaut - I UMLAUT EINS (Buy here.) German heavy metal by way of Fort Collins. It may be a joke, but it's a damn funny one. I highly recommend their live show. Listen to: "Danse"

19. Malibu - ROBO-SAPIENS (Buy here.) The latest side-project from Roger Manning, a fun, bouncy 80's-synth throwback. It's extremely fun and will incite much dancing. If people still danced, that is. Listen to: "The Bounce"

18. Journey – REVELATION (Buy here.) Laugh if you want, but this is old-school Journey, filled with soaring vocals (courtesy of new frontman Arnel Pineda) and that "believe in yourself" songwriting that bands just don't do anymore. Listen to: "Never Walk Away"

17. Neil Diamond - VELVET GLOVES & SPIT (re-issue) (Buy here.) A sterling in-between album that finds Diamond leaving the Brill Building and searching for success on his own. Even though it contains the classic "Shilo" and "Brooklyn Roads", it's probably most famous for "The Pot Smoker's Song". Listen to: "Shilo"

16. Original Soundtrack - PINEAPPLE EXPRESS (Buy here.) Yeah, this has got lots of previously released material by Eddy Grant, Bel Biv Devoe and Bone Thugs-N-Harmony, but I got this for the title cut, a brand new song by Huey Lewis and the News. It's a really good song. Listen to: "Pineapple Express"

15. Vee Device - LOVE WILL TEAR US TO SHREDS, ACT II: THE GENRE OF SILENCE (Buy here.) The casual listener would be apt to call the output of Fort Collins' Vee Device, well, pretentious, but unlike similar acts, such as the abhorrent Decembrists, Vee Device as so much catchiness to their music that it becomes the sort of pop music you'd heard during the Russian Revolution. Which is what I think they're going for. Hopefully. Listen to: "Bastille Day"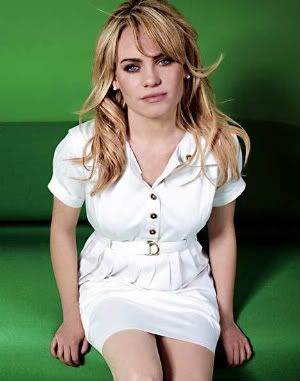 14. Duffy – ROCKFERRY (Buy here.) It's so great to have a British neo-soul singer who is not a total crack-whore. No, Welsh chanteuse Duffy likes to take good care of herself and, if that weren't enough, she knows how to craft a classic sound that is sexy and poppy, but, you know, won't cut you for a fix. Listen to: "Warwick Avenue"

13. The Proclaimers- LIFE WITH YOU (Buy here.) Am I the only Proclaimers fan in the United States? I have bought every album since SUNSHINE ON LEITH, and each one is better than the last, more raucous than the last, and, more bitingly sweet than the last. This British import (once again, eff you American record companies) is their best record to date. Listen to: "Life with You"

12. Weezer - THE RED ALBUM (Buy here.) Yeah, yeah, yeah, I know. They practically invented emo so I should hate them, but you know, I just can't. Weezer is just so damn likable. Their music is so damn likable. I've listened to "Pork and Beans" probably more than any other song this year. It feels like '95 all over again. Listen to: "Pork and Beans"

11. Brady Harris - COVER CHARGE (Buy here.) I am a total sucker for cover albums. Hearing a new artist (well, an artist that's new to you at least) doing an unique cover of a popular song, to hear how they take that tune on, is always an inviting proposition and here, Harris does hauntingly jaunty version of "Like a Prayer", "Smile Like You Mean It" and a stellar mash-up of "I Want You to Want Me" and "Do You Really Want to Hurt Me". Oh, and let's not forget that take on "Ace of Spaces". Listen to: "I Want You to Want Me / Do You Really Want to Hurt Me"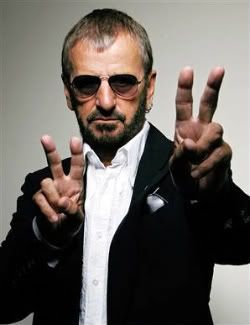 10. Ringo Starr - LIVERPOOL 8 (Buy here.) What does it say about me that Ringo's output is my fave solo Beatle's body of work? I can't help it—the guy's work is so freaking enjoyable, and sing-songy, and happy, and, well, lovably sad-sack. This album (back on Capitol) didn't sell for shit, but I bought it on release day, excited to get it home and in the headphones, and it really delivered. It's a mature sound, but fans of later releases like TIME TAKES TIME will be in Heaven. Listen to: "Liverpool 8"

9. Christophe - THE LIFE OF AN OUTLAW: 1-17-08 DEMOS (Buy here.) Straight outta Lawton, Oklahoma, is the brutally exciting first outlaw country record from OKC horrorpunk legend Christophe. Sure, his punk stuff was good, but his country stuff is GREAT. This self-released disc, stripped bare, with a quivering voice and a resonate acoustic guitar, is full of that small-town spite'n'quiet anger that singers like Merle Haggard and Hank Williams Jr. had, but with a sleek little evil edge to it. Listen to: "The Life of an Outlaw"

8. Flight of the Conchords - FLIGHT OF THE CONCHORDS (Buy here.) Jesus—that song "Business Time" was written for me. Too close to home. But also too funny. Listen to: "Business Time"

7. The Osmonds - CRAZY HORSES / THE PLAN (Buy here.) I really have no problem losing credibility with you. The Osmonds should be held in way higher regard than they do. Way higher. Need proof? Look at this two-fer import. CRAZY HORSES is one of the greatest metal—yes METAL—albums of all time, filled with Mormon rebellion at it's finest and then, as penance, comes THE PLAN, a whacked-out rock opera based around THE BOOK OF MORMON that make's the Beatles' SGT. PEPPER look like Peter Frampton and the Bee Gees' SGT. PEPPER. Listen to: "Crazy Horses", "Let Me In"

6. Ben Folds - WAY TO NORMAL (Buy here.) Ben Folds follows a formula, sure, but it's a reliable formula that never fails to deliver. Profane comedy easily mixes with piano-driven melancholia, with liberal doses of maudlin bitterness strewn throughout. If you like Ben Fold, you'll like this. Listen to: "You Don't Know Me"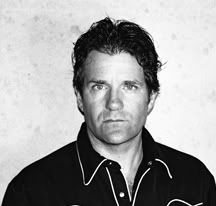 5. Jeff Finlin - BALLAD OF A PLAIN MAN (Buy here.) It would be too simplistic to call Jeff Finlin country, Americana, folk, rock, whatever. I mean, how do you categorize Bob Dylan? He's a genre unto himself. And that's what Jeff Finlin is. A powerfully snide—but never bitter—voice telling tales about the darker side of the everyman. His music is a personal thing that desires a personal connection to be fully understood. Listen to: "Jesus Was a Motorcycle Man"

4. Glen Campbell - MEET GLEN CAMPBELL (Buy here.) It's an all covers album, so you got me sold already, but add Campbell's sweetly plaintive voice to songs like "Sing" and "These Days" and you've got a thoroughly melancholy masterpiece, with the songs taking on a whole more meaning in his mortality-filled delivery. Listen to: "Grow Old with Me"

3. Josh Fix - FREE AT LAST (Buy here.) Every year, I search for the next big Queen/Billy Joel operatic/piano man sound. Past winners have been Mark Mallman, Mika and, now, out of nowhere, the attitude-laden Josh Fix. Catchy doesn't even begin to describe his songwriting. Biting and, at times, mean, his lyrics are definitely prime-era Joel, but with a glorious almost-wall of sound production. Listen to: "Don't Call Me in the Morning"

2. AC/DC - BLACK ICE (Buy here.) Quite simply, if you don't like AC/DC, you're lame. These guys are what rock is all about and, in a time when most piss-poor modern rocks is all about whining about how daddy didn't understand you, these stalwarts return to kick you in the ass and tell you to grow the hell up. All these songs are about rocking, getting pussy and blowing shit up. The way rock is supposed to be. Listen to" "War Machine"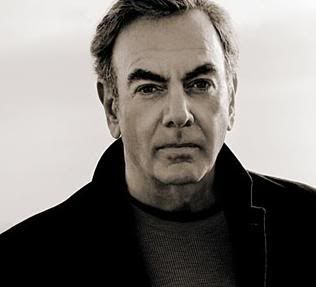 1. Neil Diamond - HOME BEFORE DARK (Buy here.) Don't call it a comeback, he's been here for years. Enough with the jokes, hipsters. Neil Diamond is not some kitsch artifact—he's the real deal, and probably the greatest living American songwriter. Produced by career-boosting Rick Rubin, HOME BEFORE DARK improves upon the 12 SONGS formula, by having Neil return to his storytelling roots, writing stark songs that are surprisingly uplifting and strangely dour at the same time. If you ever had any doubt to the legitimacy of Neil, pop in this album and then quietly go screw yourself. You should have never doubted Neil to begin with. Listen to: "Act Like a Man"