February 8, 2006 - Midnight Calling E-Zine
Midnight Calling 2-8-06
Mockingbird Lane
MC: Where does the name Mockingbird Lane come from? To me, it conjures up sort of an "American Gothic".
ML: Mockingbird Lane comes form two places… First, "The Munsters" television series. It was the street they lived on. That show was a large part in shaping me into the fiend I am today. Second, there where some experiments ran some years back… I won't really talk too much on that. If you do the research you'll find it. I don't want to give too much away.
MC: How would you describe your music to someone who had never heard it before?
ML: I usually describe it as dark, gothic-punk. When I try to explain the different influences and styles of music that Blizzard and I have brought together into it people usually just look confused and walk away. So I usually just say Death-rock, Goth-punk or Horror-punk… That usually works for most occasions.
MC: I understand that "I Vampire" and "Wolfshead" are appearing on a compilation. What compilation is it? Has it been released yet?
ML: They were recorded for a compilation of Oklahoma bands that a fiend of mine was putting together, but it's not going to happen. Ended up being more money than he could acquire and I guess he lost interest. So if anyone wants to use them on a comp they are up for grabs, contact me.
MC: How about your Misfit's cover "She"? Has the Misfit's tribute CD come out yet? Does Mockingbird Lane plan to release anything soon?
ML: The first Misfits CD is supposed to be out now at Crypt of Blood Records. There should be a link on the mp3 page of my site. I'm not sure when the second Misfits CD will be released. As for our own CD, a lot of stuff has happened to keep us out of the studio. I will probably release another demo by October. This time it will be even more low quality. Some live stuff taken from video and some 4-track stuff we recorded last month when BJ got out of prison.
MC: What are some of your musical influences? Also, what do you like to listen to?
ML: My influences are bands like The Bolshoi, Concrete Blonde, Samhain, T.S.O.L., Josie and The Pussycats, The Sisters Of Mercy, the Church and 45 Grave. There are a lot more… that's just what comes to mind right now. I listen to a lot of different things… Mostly I listen to old country music though. I like that a lot.
MC: How's the search going for other band members? Are you and Blizzard still pretty much the "core" of Mockingbird Lane?
ML: It is still pretty much Blizzard and me. Now that BJ is out of prison we did some recordings with him. Abby may start to play bass after I get moved to VA.
MC: I'm dying to know (no pun intended): Exactly what happened in the Funeral chapel that night?
ML: Not much really happened. I never told the guys sitting in at that time that the chapel was haunted or that there was a body on display. They were a little nervous about practicing in a funeral chapel anyway and got freaked when my fiends drug out the corpse. The weird shit usually never happened until 1 am. So I figured I did not need to tell them the place was haunted on top of that but as soon as I started the first verse for "Monster Mash" lights started going off and on the temperature dropped considerably and there were a lot of noises and movement throughout the building. We saw some woman walking around in the other room and just all kinds of little creepy shit was going on. They tried to laugh it off at first. They thought it was my fiends trying to fuck around with them, until they realized everyone was in one room. The guitarist even swore the corpse was moving. He thought the corpse was someone I knew and was going to jump up and grab him… that I was trying to scare him as an initiation into the band. (I had previously done things like make the drummer jump through fire as initiation) After they had realized it was not a prank they were even more freaked out and never came to the gig or answered the phone again.
MC: How have your touring experiences been? Where have you enjoyed playing the most?
ML: Touring has not happened much because of the lack of band members. No one wanted to stick around long enough to go out. Our favorite place to play though has been Lawton Oklahoma. It's great there. The crowd is nothing like in the rest of OK and the bands we played with were great. Our Samhain gig was the best. We played with Eerie LN, Day Of The Sick, Earth A.D. and Antarctica Vs. The World. I was covered in sweat, spit, blood (real and fake) and all kinds of other shit no one wants to hear about by the time that weekend was over…
MC: What do you think of the U.S. Deathrock scene?
ML: I've never really been much a part of a scene or known of many of the bands. The little I have found out about and the bands I have heard are great though.
MC: What will Mockingbird Lane be up to in the near Future? Is there anything else you'd like to add?
ML: Near future holds a lot of moving around and hopefully some real recording sometime early next year. The way things have been going I don't want to make any promises. As far as anything to add, we want to hear form people. We want to know what you think, where you are from. Get on the site and send us mail and e-mails.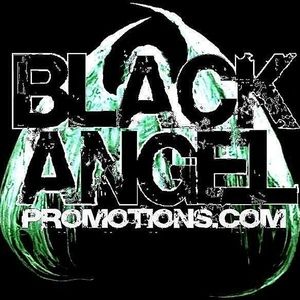 January 23, 2006 - Black Angel Promotions (2)
Black Angel Promotions 1-23-06 (2)
World Horror Network Presents:
The Horror Of It All
[Vol. 1]
Comp CD


By: T.J.


The World Horror Network has released its first compilation album entitled "The Horror of it All". This album contains 18 monstrous tracks. Some of the bands you will know, others you won't, but that's half the fun of it is experiencing new music and new bands. So without further a due, ghouls and goblins, THE HORROR OF IT ALL!

Calabrese-"Back Seat of my Hearse": Honestly, I've never been a big Calabrese fan, but dammit, this is a really good song. I'm impressed and it's easy to see how the brothers have grown since the Midnight Spook Show days.

Dead on Revival- "Zombiefuck": While the sound quality isn't great, it's still a pretty decent tune. It reminds me of some old school Dead Kennedy's stuff.

Monster Squad-"Psycho De Mayo": This is a really fun and campy song. You can tell the guys had a really fun time making this song and it shows. Great stuff.

TFMU-"Headless Children": Starting off with a palpitating heart, this song encompasses a really strong horror feel to it. It's a song you could easily place in a Friday the 13th movie while Jason's on a killing spree and it would be perfectly in sync with the bloody murders!

Creepersin-"Bleed for Me": What a great band and tune. Just envision you're up at lover's lane getting ready to do the dirty deed and someone smashes out the back window and drags you kicking and screaming out of the car and takes you into the woods to kill you. Well, I think it would make for a great video anyway.

Horror of 59-"Graveyard Beyond the Woods": Personally, my favorite track on this comp. It's really good horror rock with good sound quality and just an amazing feel to it. I can't wait to hear a full length album from these guys!

Ecto-1-"Lilitu": One of the most talented horror rock bands out there, with one of their trademark songs. "Lilitu" is amazing. I love the bass breakdown near the end of the song. Check these guys out. While this is a great song, it's only the surface of how much these guys rock!

Left for Dead-"Night of the Living Dead": This is another fun horror rock song. The entire song is put together very well and the backing vocals are really good. Overall, this is a really good song.

Sugarpuss-"Into the Grave": Ok. The music is pretty good. The vocals on the other hand are hard for me to swallow. They're screechy and annoying. This song is a toss up for me, so I don't know if I like it or not.

Fuse-"Sugar and Lies": I dig this tune. Would I call it horror, probably not, but that doesn't take away the fact that it's a good song.

The Corpsemaker-"Eternal Damnation": The intro is clever and the bass sounds like "Where Eagles Dare" era Misfits and some guitar riffs sound like "I Love Rock N' Roll". But other portions of the song make me want to skip to the next track. It sounds kind of like a sampler song with different portions of different songs from different artists. I wouldn't have put this on the compilation.

Saturday Night Shockers-"Please Don't Tell Me": If grunge and horror were to meet, I'd have to say these guys would be at the top of the list. This song has its own feel to it and I enjoy it thoroughly.

Mockingbird Lane- "Dead Girls Don't Say No": This song makes me laugh. It's almost like they're mocking horror rock. Just for the fact it's not very creative lyrically. I like the music, but the lyrics have got to go!

The Abominations-"Sweet Fire": With this song, it sounds like the band has some real talent. Again, I just don't think I would consider this horror.

Others-"People": Goddamn this is a really good song! But then again, it's the Others, so that was a given.

DieMonsterDie-"Guns N' Booze": These guys have a really strong fan following in the horror rock community, but I'm not a part of it. Again, the music is pretty good, but the lyrics just annoy me. The over use of the line "Guns N' Booze" really gets on my nerves.

The Devil Bats-"In Time": I like the raw guitar sound and the choruses are very good. I've never heard of these guys, but now I'm glad I have!

The Afterdarks-"From Dusk Till Dawn": This is a really clever song. It's a great song that tells the story of a woman who will suck you dry of your blood! I enjoy the sound and it's a bit different in its own respects from the other tracks. Great note to leave the album on.

www.worldhorrornetwork.com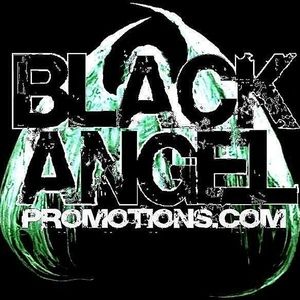 January 23, 2006 - Black Angel Promotions (1)
Black Angel Promotions 1-23-06 (1)
Blood & Guts Records Presents
The Resurrection
Comp CD

By: Black Angel

Blood and Guts Records seem to have been on the ball the past few years. They've already released one Horror Rock/Punk comp, The Vladimirs and Casket Casey. I must make mention they're in the process of unleashing a new Horror band called T-virus, who, judging from the couple of tunes I've heard, will blow your mind. The latest to come from the label is "The Resurrection", Horror Punk Comp #2. I can't say much for the first comp, as I didn't get the chance to hear it, but the new one is killer! I am not really a fan of compilations for the most part, but I've really enjoyed this one. I think the main thing is that most of bands on the comp are fresh and new to me, with the exception of a few bands. For a limited time only, this comp will be sold for six bucks, that's a damn good chance to check out new bands at a CHEAP price!

The Vladimirs get the comp. started off nicely with the Punk Rockin' track, "Lost Along The Way". While I am not the biggest fan of the Vlads, this track rips! It's very fast and intense, with a heavy, heavy dose of Metal riffs and leads, which I am not used to dealing with when it comes to this band. The next track, "Serpent Girl", is also by the Vladimirs. I'd heard it before on another comp and I really didn't dig it, however this time around, I've grown attached to it. The vocals combined with the fury of the music is absolutely spinetingling! I have to say, I have a new respect for the band after giving them another listen.

Next up, we have a band called Devil Rides Out. The first track is a quick-paced track entitled "The Infected". The overall feel of the music in this song is dirty and gritty. The vocals are reminiscent of Oldschool Punk, but the lyrics explode with Horror influences-think "Dawn Of The Dead". "Blank Dice" is the second track from the band. I am all over this song; it's awesome! The guitar riffs mesh nicely with the vocal arrangements. The song, at times, comes across a bit Poppy, but the lyrics say other wise. I am definitely looking forward to hearing more from this band.

Now we've come to Casket Casey, who are signed to the label (B&G Records). The band's contribution is "Back To Life" which also appears on their debut EP, "Coffin' Up Bones". By far, this is one of the best tracks I've heard from an independent band with a female vocalist. Now, I wouldn't exactly call this Horror Punk/Rock, but it's definitely Death Rock. The lyrics are strangely morbid. It's about a Lesbian Necrophiliac digging up a cadaver and bringing it back to life for a sultry love affair. The vocals are magnificent, the singer of this band is definitely a siren. While she can belt it out, she has wonderful control over her vocals, they aren't stretched thin at all. The guitar riffs are chunky and melodic as well, very reminiscent of John Christ. This is a phenomenal track that alone is worth the price of the disc.

I am very familiar with the band Mockingbird Lane, however, I am not too impressed with the two tracks they've contributed to the compilation: "I...Vampire" and "Wolf's Head". The band is quite capable of writing better tunes. I would say it was the sound quality of the songs, but the vocals just don't seem to change key on either song. This is the only problem and aside from this, they're good. Like I said I know this band has better because I've heard it. I suggest checking out some of their other tunes if these two don't move ya.

Calabrese, who has a huge following in the Horror Punk world, contribute "Backseat Of My Hearse". I've never been a fan of this band, I just don't see what the fuss is about. However, this song is Rad! I didn't see that one coming, not in a million years. It's very catchy with a well written chorus that adds some much needed heaviness to the backbone of the track. The lyrics are fun and amusing, which has always been the downfall of me not liking the band. This time out they have a certain pizzazz that has been missing in the past.

Newcomers, Scarecrow, contribute two tracks entitled "Black Cat" and "Ghost Rider". The tune "Black Cat" comes off more Hardcore Punk than it does Horror. The tempo is fast-paced, the vocals border between snarls and growls and the guitar riffs are stacked. I find myself digging the direction the song is going, then all of a sudden it stops... Kinda leaves me feeling cheated. "Ghostrider" starts pretty much where "Black Cat" left off. It's plenty speedy with a huge boot of Hardcore Punk to the face. The bass lines in this track are extravagant. They're reminiscent of The Exploited, YAY!

T-Virus who will be releasing their debut through B&G soon, also contribute two tracks; "Dead Girl" and "Til Death Do Us Part". "Dead Girl" delivers a healthy helping of Death influences, ranging from bands like Sisters Of Mercy, Blue Oyster Cult, 45 Grave and HIM. I said a mouthful, didn't I? Personally, I love the lead break in the track, that is where the BOC flavor comes from. There are times when I feel like I am listening to "Don't Fear The Reaper"! The vocals are a nice subtle croon, with shades of HIM, which is cool. "Til Death Do Us Part" is a brilliant track that sounds just like the band HIM. You might find yourself saying that's not cool. Oh, yes it is! The world needs more bands like this, the music is heartwarming with an emotional darkside to it, to which we can all relate.

Italian favorites, Rival Skulls offer up "Kill Jason Kill" and "Evil Dead". Sadly, I am not too fond of "Kill Jason Kill", the mix of track is a little muddy for my taste. The vocals on the other hand are slammin', this guy sounds like Danzig when he was in Samhain. You just can't compete with that! "Evil Dead" is packed with Punk as Fuck guitar riffs and a rhythm section to match. Again, the vocals are extremely stout.

I've never heard of the band Bilharzia, and to be honest with you, after hearing "Disturbing The Grave", I don't wanna hear anymore. While it does have a the quality of a Misfits track (Earth A.D. era), it just doesn't do anything for me. The mix is real raw which furthers my distaste, but there will be some of you that will no doubt enjoy this tune.

The Infected is another band I've not had the pleasure of hearing. Again, I'll admit I am not too enthused with this band. The first track, "Suicide Club" is a bit on the noisy side, but the guitar riffs are killer! I'd like to hear it with a good clean mix. "Ten Seconds To Hell" is better than the aforementioned. There is a ripping lead intro, then the track quickly dives off into a break-neck tail spin of Thrash styled Punk. The vocals and the guitar riffs are powerful in this tune. Other than the mix, I like everything about the song. I am very intrigued with the band and would be interested in hearing more of their stuff.

The Afterdarks are a damned good Horror band! For one, the songs are short and sweet, this is how Horror Punk should be done in my opinion. "When The Sun Goes Down" is boiling over with huge bass lines, which is something new to me. Most of the time you never hear the bass in Horror music. The song has a nice "Vladimirs" quality to it. "Murder On The Mississippi" is another rip-roaring Punk track. The drum sounds strike me odd and if I didn't know any better, I'd swear they were beatin' the hell from trash cans. The chorus is highly addictive, I have actually been humming it all the long day. Definitely keep an eye on this band.

www.bloodandgutsrecords.com